Transmission Monopole Fall Arrest Systems
At Rapid Rail International (RRI) we have a unique understanding of the height safety challenges faced by electrical utilities and their line workers. We have developed engineered fall arrest systems for steel monopoles that are ideal for either retrofit or newly built structures. Importantly we have engineered solutions specific to various climbing systems including McGregor type ladders, step rungs and step bolts. Whether it's our VCS system that provides a virtual free climb experience, or the SK-2 that allows step bolts to become fall arrest rated anchor points, there is an RRI product to improve safety on all steel or concrete monopoles. Find out more below or get in contact with an RRI representative.
The Rapid Rail International Vertical Cable System (VCS) is a wire rope-based fall arrest system designed for installation to electrical transmission and distribution towers and poles, telecoms towers and other similar structures. The VCS2 system offers permanent attachment and fall arrest protection for up to four climbers working simultaneously and arrests falls within 2ft.
Maximum 2ft fall distance
Adaptable to fit most structures
Virtual free climb

The S-Flo is intrinsically linked to all Rapid Rail International vertical lifeline systems. Exclusively for use with our vertical lifeline systems, the S-Flo with its patented integrated energy absorber allows for continuous movement either up or down the wire rope, seamlessly passing the intermediate guide brackets without the need to remove the device at any point, providing a virtual free climb.
Virtual free climb
Maximum 2ft fall distance
Zero maintenance, only requires a simple pre use visual check
The Rapid Rail International SK-2 solves the problem of step bolts not meeting anchor point standards. The SK-2 is simply fitted to an existing step bolt which then becomes a 5000lbf (22kN) rated anchor point and can be left in place once fitted for future use.
The SK-2 allows safe use of existing step-bolts as anchor points
Quick and easy installation
No requirement to remove existing step-bolts
Can be fitted to galvanized or weathering steel step-bolts
Available to fit 5/8" [16mm] , 3/4" [19mm] and 7/8" [22mm] step bolts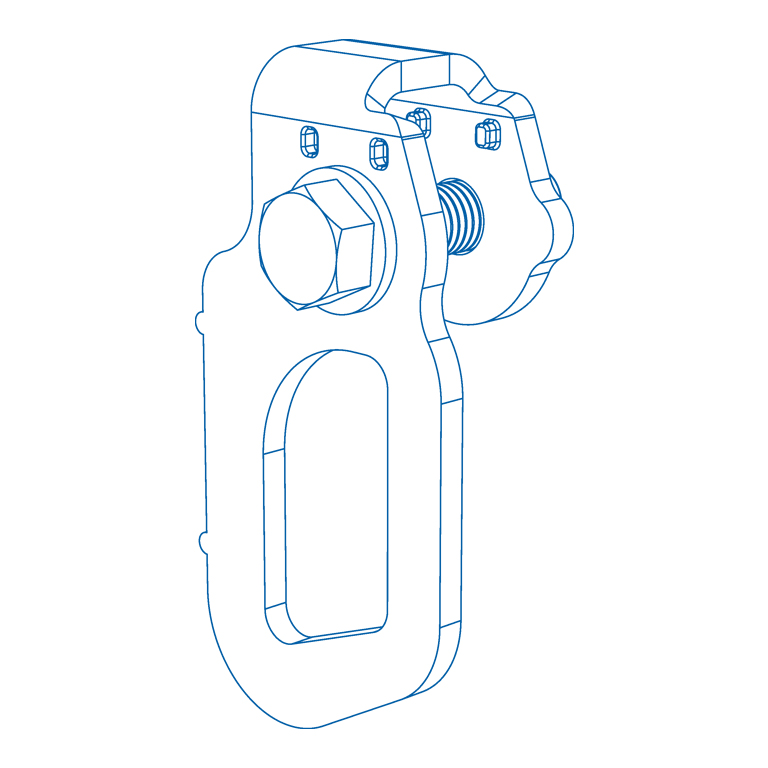 Get In Touch
Get in touch with us using the form below and one of our representatives will be in touch shortly. If you would like to send an attachment to us then please use the 'Choose File' box on the form.
Alternatively contact us on +44 (0) 1633 870676 from the U.K. or +1 (610) 295 5479 from the U.S.